Gummy Stem Blight/ Black Rot of Cucurbits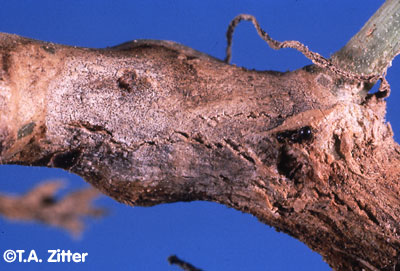 Dark pycnidia (asexual stage= Phoma cucurbitacearum) or pseudothecia (sexual stage= Didymella bryoniae) form on the surface of stems, especially for melon and cucumber.
---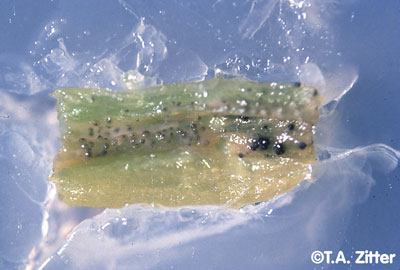 Following laboratory infection of a melon stem, pycnidia (left) and pseudothecia (right) develop on the same tissue piece. Note the size difference in the two fungal structures.
Photos courtesy of T.A. Zitter, Cornell University, Ithaca, NY
<< Previous Photo | Next Photo>>