Downy Mildew in Cucurbits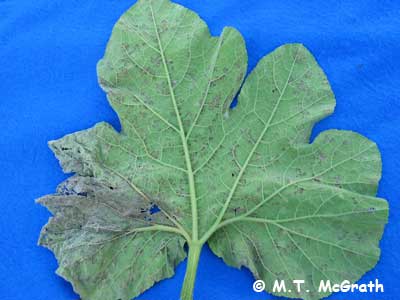 Purplish dark gray spores of the downy mildew fungus only develop on lower surfaces of leaves and are easily distinguished from white spores of the powdery mildew fungus.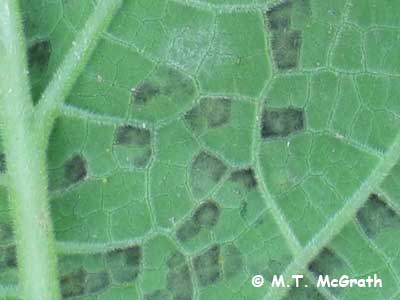 Note that downy mildew spots often have an angular appearance because they do not enlarge beyond major veins. This is most evident on the lower surface.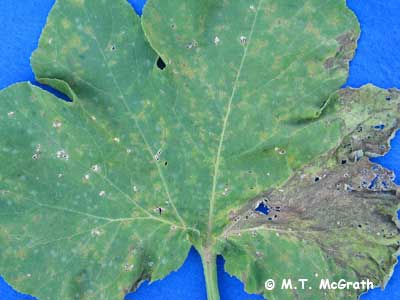 Yellow spots are on the upper surface of this leaf opposite where spores have developed on the lower surface. One section of this leaf has died because of downy mildew.
Photos Courtesy of M.T. McGrath, Long Island Horticultural Research and Extension Center, Cornell University